The front and back are gone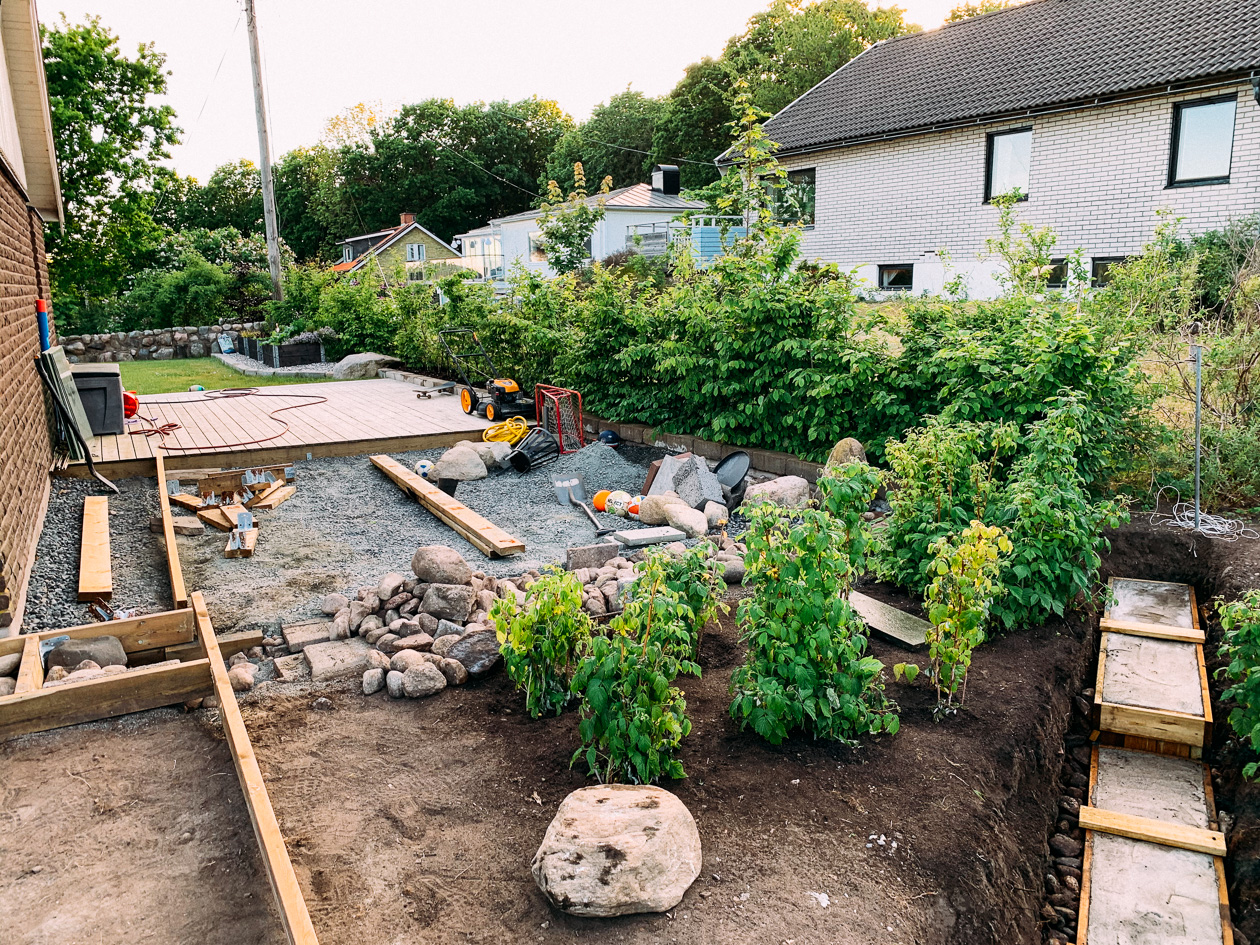 We are axtending the wall all the way to the corner of our plot. Last year we stopped about 4 meters short. But now we decided it looked stupid and pulled it all the way. Brick-layering is hopefully happening this weekend if the weather permits it.
Parts of the deck are removed on the back and we are going to put a smaller deck along the rest of the wall. The trampoline is gone as well now. Gave it for free, which saved us a trip to the scrapyard and made some kids happy.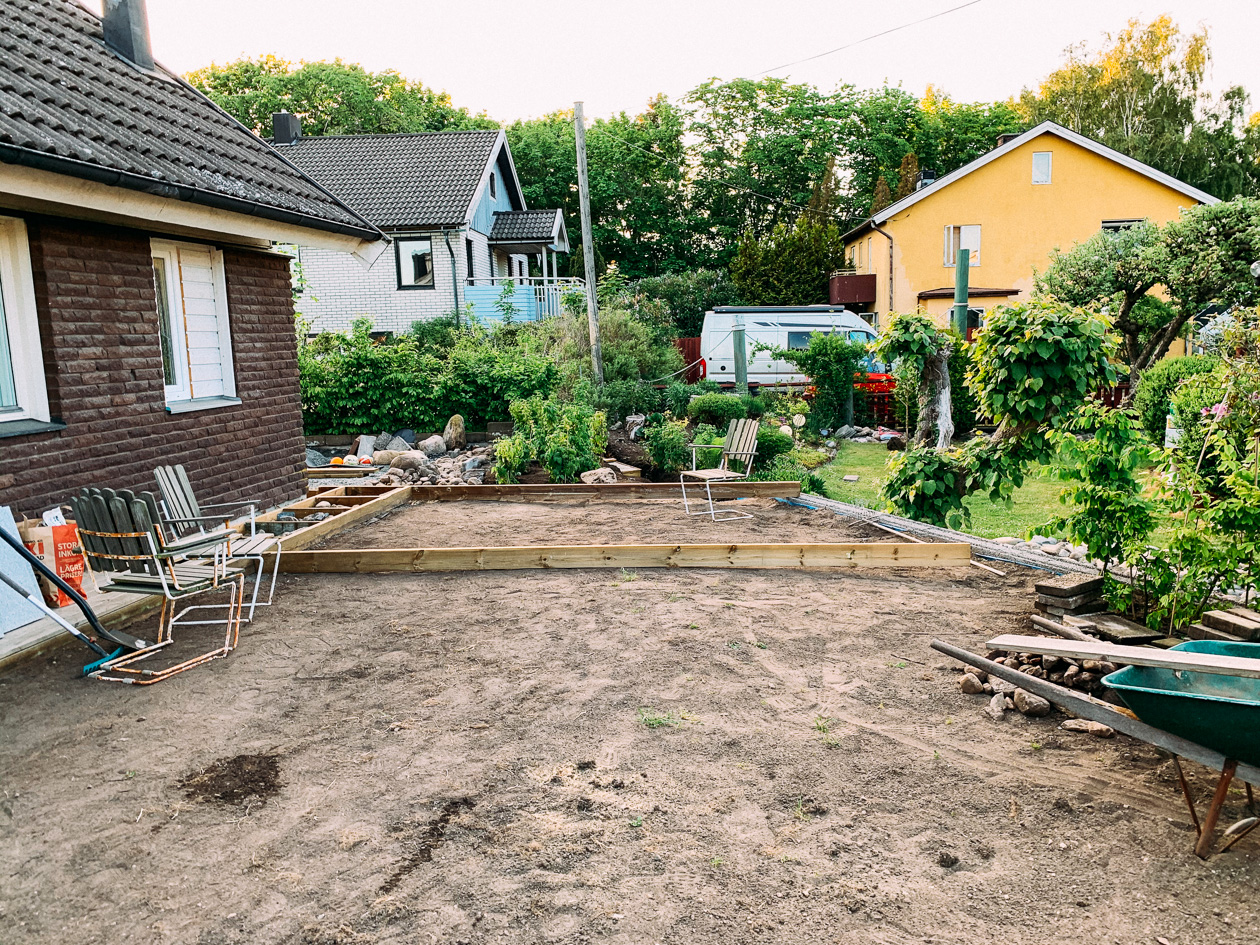 And on the front of the house we are without grass at the moment!! Not that it resembled anything like grass with all the weed in it. But it will be back in the near future. But we had to level it out as well, cause mowing the lawn was a bumpy ride.
And a new deck will be built. We realised that this side of house is out of the wind most of the time. And….. it's a nice sunny place to eat your breakfast. And we are still debating between a wooden fence towards the neighbour or a green one with a pergola over the deck. To be continued ….