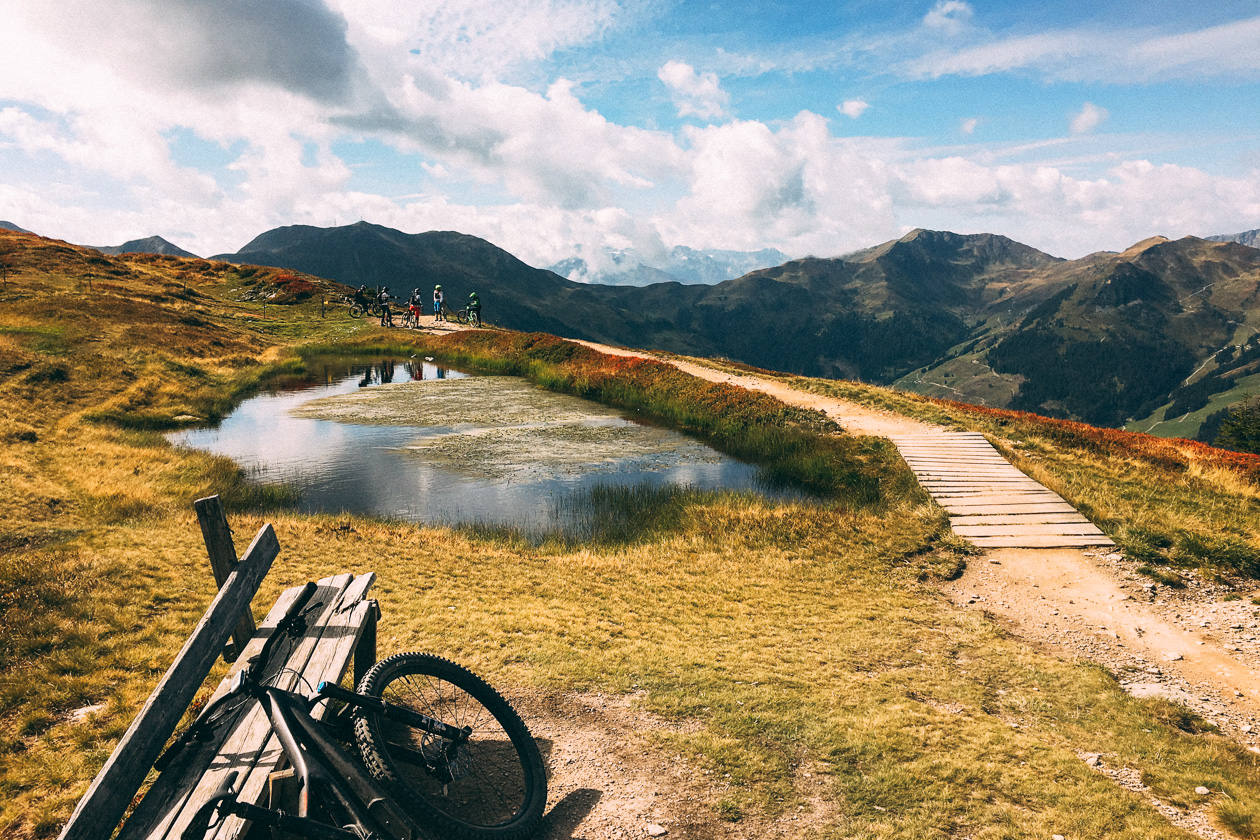 Enduro MTB in the Austrian Alps
Last week…. The boys and I drove down to Austria. To go riding our MTBs. The.Best.Thing.Ever!!!!
This is your typical shot of the day. Mountains looming in the distance all around you. Gondolas to get quickly to the top and just all day long riding down.