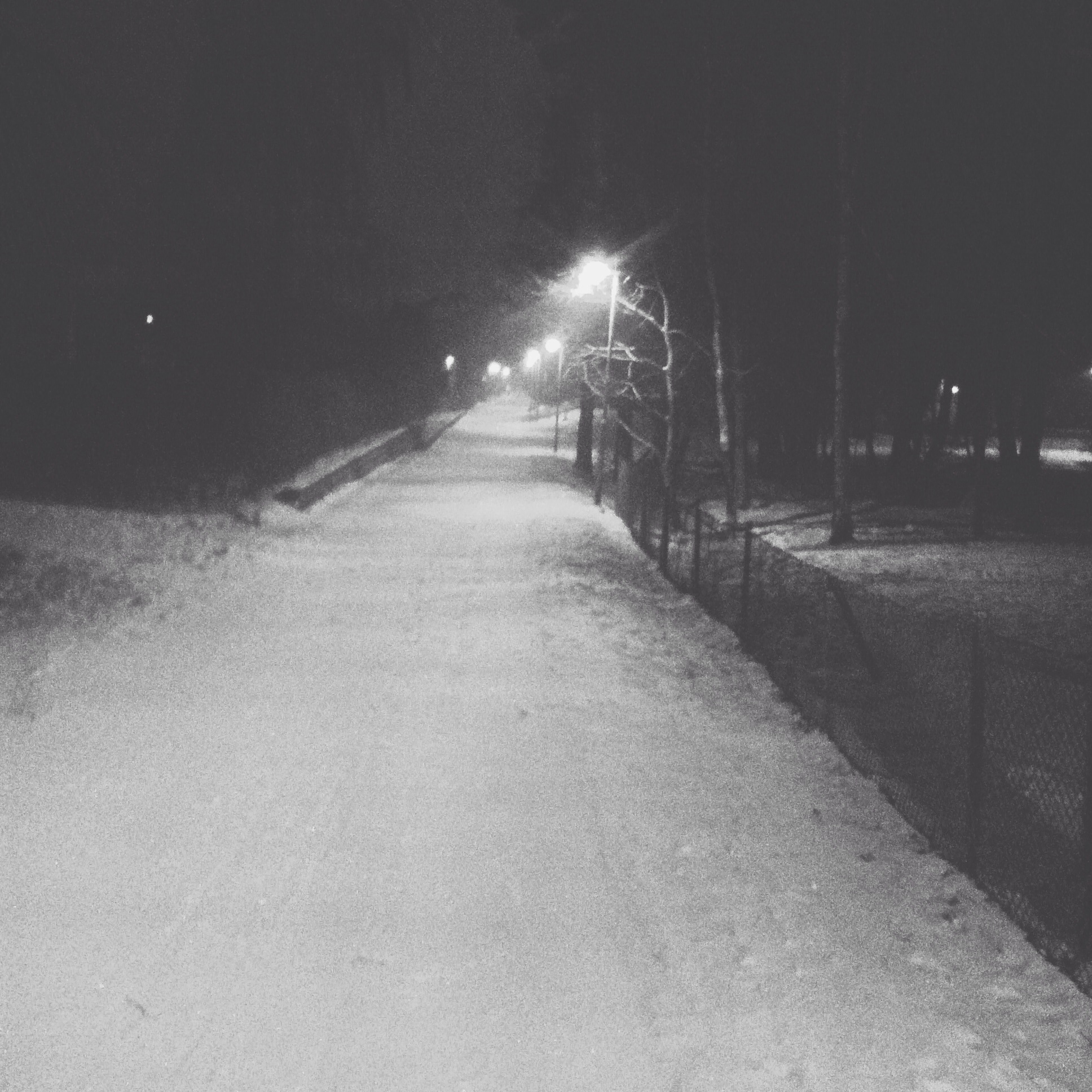 The new commute
Not the best shot ever seen on this space. And was it me standing somewhere with my DSLR (which is collecting loads of dust these days…. damn you Steve jobs for making the perfect digital MacGyver tool), it would be a lot better, but running in a snow storm in the evening and taking that shot with an iPhone 4 nonetheless…. Not bad I would say.
But the point is that I am running that stretch of road to work. That bit that 2 years ago took me almost as long to bike as I need to run it now. I don't even like to bike it anymore in the winter, because that 10 km is just about enough to warm me up on the bike. In the summer one can make long detours and let that CX bike taste some forest, sand, mud and the likes (it really hates asphalt). But now….?? Not so much.
So we just have to run it out, I guess. But first let that hip pain heal a bit. Seems to be a problem with the Psoas, Iliacus or Pectineus. not sure which one, so I should book a visit to a chiropractor.